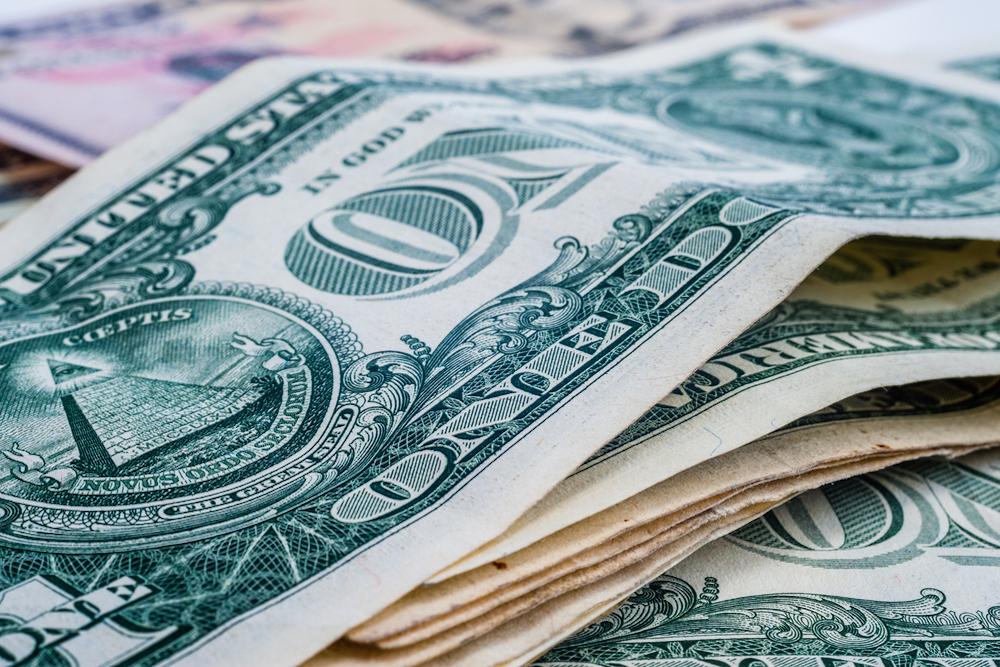 Among the District of Columbia and the 44 states that levy corporate income taxes, Missouri ranked No. 30 for the top tax rate on business revenues, according to a Tax Foundation analysis of 2018 tax numbers.
Missouri has a single tax bracket on corporate income, with a top rate of 6.25 percent, the study by policy analyst Morgan Scarboro said.
Top corporate income tax rates nationwide range from 12 percent to 3 percent, the analysis concluded.
For 2018, Connecticut brought down its top marginal corporate income tax rate from 9 percent to 8.25 percent, and the District of Columbia dropped its rate to 8.25 percent. Indiana's rate dipped from 6 percent to 5.75 percent in July.
Nevada, Ohio, Texas and Washington levy business taxes on gross receipts in lieu of a corporate income tax. Only South Dakota and Wyoming have neither a corporate income tax nor a gross receipts tax.
---
Which states have the highest corporate tax rates?
Rank
State
Brackets
Rates per Bracket
Top Rates
1
Iowa
$0

$25,000

$100,000

$250,000

6.00%

8.00%

10.00%

12.00%

12.00%
2
Pennsylvania
$0
9.99%
9.99%
3
Minnesota
$0
9.80%
9.80%
4
Illinois
$0
9.50%
9.50%
5
Alaska
$0

$25,000

$49,000

$74,000

$99,000

$124,000

$148,000

$173,000

$198,000

$222,000

0.00%

2.00%

3.00%

4.00%

5.00%

6.00%

7.00%

8.00%

9.00%

9.40%

9.40%
6
New Jersey
$100,000
9.00%
9.00%
7
Maine
$0

$25,000

$75,000

$250,000

3.50%

7.93%

8.33%

8.93%

8.93%
8
California
$0
8.84%
8.84%
9
Delaware
$0
8.70%
8.70%
10
Vermont
$0

$10,000

$25,000

6.00%

7.00%

8.50%

8.50%
11
Connecticut
$0
8.25%
8.25%
12
District of Columbia
$0
8.25%
8.25%
13
Maryland
$0
8.25%
8.25%
14
New Hampshire
$0
8.20%
8.20%
15
Louisiana
$0

$25,000

$50,000

$100,000

$200,000

4.00%

5.00%

6.00%

7.00%

8.00%

8.00%
16
Massachusetts
$0
8.00%
8.00%
17
Wisconsin
$0
7.90%
7.90%
18
Nebraska
$0

$100,000

5.58%

7.81%

7.81%
19
Oregon
$0

$1,000,000

6.60%

7.60%

7.60%
20
Idaho
$0
7.40%
7.40%
21
Kansas
$0

$50,000

4.00%

7.00%

7.00%
22
Rhode Island
$0
7.00%
7.00%
23
Montana
$0
6.75%
6.75%
24
Alabama
$0
6.50%
6.50%
25
Arkansas
$0

$3,000

$6,000

$11,000

$25,000

$100,000

1.00%

2.00%

3.00%

5.00%

6.00%

6.50%

6.50%
26
New York
$0
6.50%
6.50%
27
Tennessee
$0
6.50%
6.50%
28
West Virginia
$0
6.50%
6.50%
29
Hawaii
$0

$25,000

$100,000

4.40%

5.40%

6.40%

6.40%
30
Missouri
$0
6.25%
6.25%
31
Georgia
$0
6.00%
6.00%
32
Indiana
$0
5.75%
5.75%
33
Kentucky
$0

$50,000

$100,000

4.00%

5.00%

6.00%

6.00%
34
Michigan
$0
6.00%
6.00%
35
Oklahoma
$0
6.00%
6.00%
36
Virginia
$0
6.00%
6.00%
37
New Mexico
$0

$500,000

4.80%

5.90%

5.90%
38
Florida
$0
5.50%
5.50%
39
Mississippi
$0

$1,000

$5,000

$10,000

0.00%

3.00%

4.00%

5.00%

5.00%
40
South Carolina
$0
5.00%
5.00%
41
Utah
$0
5.00%
5.00%
42
Arizona
$0
4.90%
4.90%
43
Colorado
$0
4.63%
4.63%
44
North Dakota
$0

$25,000

$50,000

1.41%

3.55%

4.31%

4.31%
45
North Carolina
$0
3.00%
3.00%
Source: Tax Foundation; state tax statutes, forms, and instructions; Bloomberg BNA