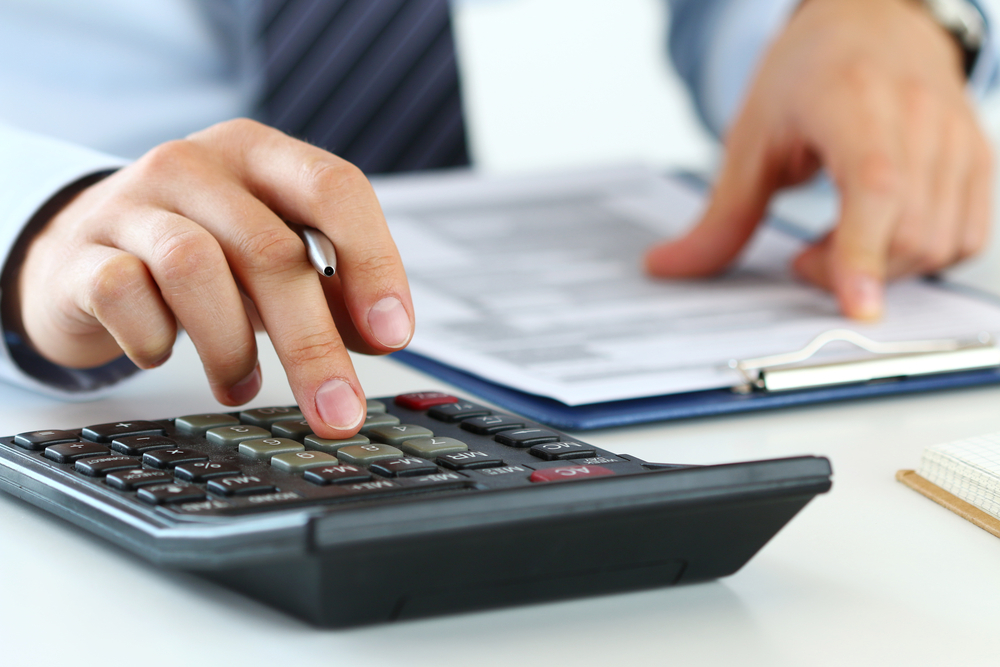 Missouri was ranked 23rd in a WalletHub.com study showing which of the 50 states and the District of Columbia are the best places for police to work.
The analysis measured numerous qualities that define police friendliness, including mean annual wages ($63,380 being the national average for police officers), generous retirement and health benefits, tuition aid and access to fitness programs. Police death rates and police community relations were also among the 27 metrics that were part of the study.
Missouri's total score was 47.94 out of 100. The state ranked 10th on "Opportunity and Competition," 24th on "Job Hazards and Protections" and 38th on "Quality of Life."
---
Which States Are the Most Police-Friendly?
| | | | | | |
| --- | --- | --- | --- | --- | --- |
| Overall Rank | State / Jurisdiction | Total Score | Opportunity & Competition Rank | Job Hazards & Protections Rank | Quality of Life Rank |
| 1 | New York | 60.19 | 4 | 11 | 10 |
| 2 | Maryland | 58.73 | 9 | 10 | 5 |
| 3 | California | 58.40 | 2 | 6 | 34 |
| 4 | New Hampshire | 56.23 | 25 | 9 | 2 |
| 5 | Indiana | 54.50 | 5 | 25 | 17 |
| 6 | North Dakota | 54.22 | 19 | 23 | 1 |
| 7 | Minnesota | 53.86 | 6 | 16 | 25 |
| 8 | Massachusetts | 53.76 | 3 | 12 | 43 |
| 9 | New Jersey | 52.90 | 15 | 2 | 36 |
| 10 | Connecticut | 52.80 | 39 | 4 | 8 |
| 11 | Illinois | 52.77 | 7 | 27 | 9 |
| 12 | Nebraska | 51.12 | 16 | 7 | 37 |
| 13 | South Dakota | 50.53 | 49 | 3 | 6 |
| 14 | Rhode Island | 50.14 | 45 | 1 | 24 |
| 15 | Vermont | 50.12 | 14 | 5 | 42 |
| 16 | Iowa | 49.97 | 18 | 15 | 27 |
| 17 | Virginia | 49.35 | 11 | 8 | 48 |
| 18 | Kansas | 48.54 | 32 | 38 | 3 |
| 19 | Colorado | 48.43 | 8 | 29 | 31 |
| 20 | Oregon | 48.02 | 38 | 13 | 26 |
| 21 | Texas | 48.00 | 12 | 31 | 19 |
| 22 | Florida | 47.97 | 23 | 36 | 7 |
| 23 | Missouri | 47.94 | 10 | 24 | 38 |
| 24 | Pennsylvania | 47.91 | 33 | 14 | 30 |
| 25 | Maine | 47.39 | 46 | 17 | 18 |
| 26 | District of Columbia | 47.09 | 1 | 48 | 35 |
| 27 | Washington | 46.83 | 27 | 18 | 33 |
| 28 | Hawaii | 46.69 | 28 | 35 | 16 |
| 29 | Ohio | 46.42 | 20 | 26 | 28 |
| 30 | Mississippi | 46.26 | 42 | 21 | 14 |
| 31 | Michigan | 45.71 | 22 | 34 | 21 |
| 32 | North Carolina | 45.45 | 13 | 20 | 44 |
| 33 | Montana | 45.44 | 21 | 37 | 22 |
| 34 | Nevada | 43.94 | 43 | 32 | 13 |
| 35 | Delaware | 43.90 | 47 | 19 | 20 |
| 36 | Wyoming | 42.34 | 29 | 28 | 41 |
| 37 | Idaho | 41.52 | 34 | 22 | 46 |
| 38 | Utah | 41.42 | 50 | 33 | 11 |
| 39 | Alabama | 41.36 | 24 | 49 | 15 |
| 40 | West Virginia | 40.94 | 36 | 50 | 4 |
| 41 | Wisconsin | 40.73 | 40 | 40 | 23 |
| 42 | Alaska | 40.42 | 17 | 45 | 32 |
| 43 | Oklahoma | 39.34 | 48 | 44 | 12 |
| 44 | Georgia | 38.79 | 37 | 30 | 49 |
| 45 | Tennessee | 38.48 | 31 | 39 | 47 |
| 46 | South Carolina | 37.75 | 35 | 43 | 39 |
| 47 | Arizona | 37.09 | 41 | 47 | 29 |
| 48 | New Mexico | 36.27 | 30 | 46 | 45 |
| 49 | Kentucky | 33.43 | 51 | 41 | 40 |
| 50 | Arkansas | 32.38 | 44 | 42 | 51 |
| 51 | Louisiana | 31.69 | 26 | 51 | 50 |
Source: WalletHub.com