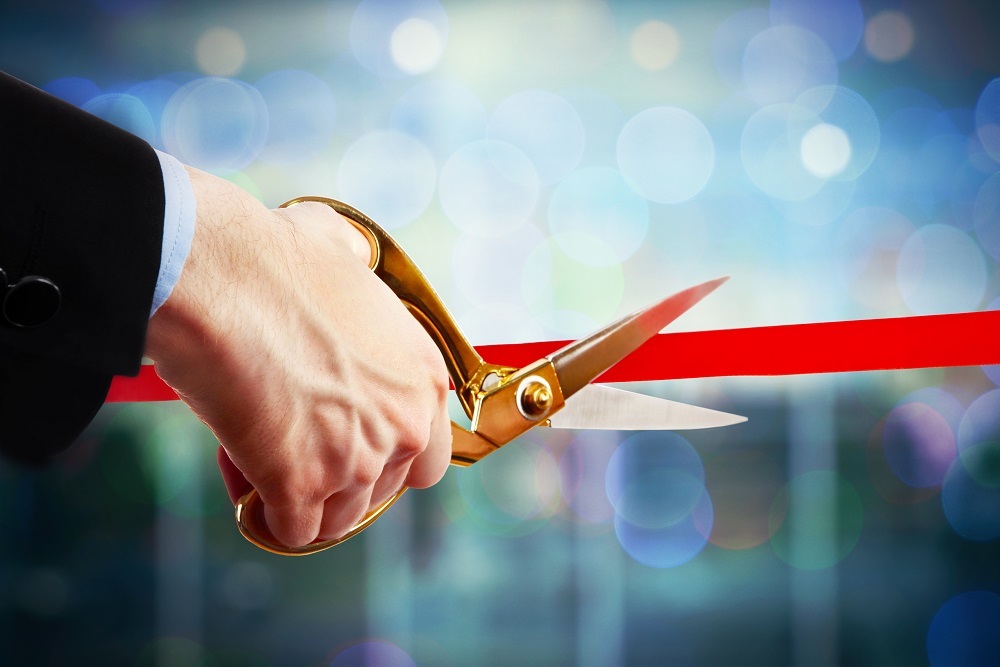 Greater Kansas City Chamber of Commerce issued the following announcement on Aug. 28.
State and civic leaders are joining leaders from The University of Kansas Health System this week to celebrate the opening of the Strawberry Hill Campus facility in downtown Kansas City, Kansas. The new campus will house a 47-bed inpatient mental and behavioral health unit, as well as additional administrative functions once fully operational.
"We have been proud to call Wyandotte County home for more than a century, and we are especially excited to be able to make this major investment in our home town," said Bob Page, president and chief executive officer of The University of Kansas Health System. "By opening this new facility in downtown Kansas City, Kansas, we are expanding access to critical mental and behavioral healthcare services. We are also bringing new life to a vacant landmark building in the heart of our community."
"The number of people in Kansas City – and across the country – who are living with depression, anxiety and other mental and behavioral health illnesses is growing every year. This new facility provides the space we need to care for hundreds of additional patients every year," said Tammy Peterman, MS, RN, FAAN, president, Kansas City Division, and executive vice president, chief operating officer and chief nursing officer of The University of Kansas Health System. "Our patients are parents and grandparents, brothers and sisters, and friends and neighbors from every walk of life who need short-term, inpatient care to return to healthy, productive lives in their community."
"This is truly an amazing transformation of an empty office building into a vibrant place for care. Our care teams have worked alongside architects and designers to create a leading-edge facility for our patients, families and staff," said Chris Ruder, chief operating officer of Kansas City Division for The University of Kansas Health System. "We are grateful for the warm welcome from our new neighbors in Strawberry Hill and the downtown Kansas City, Kansas, area, and we are looking forward to continuing to work together to strengthen the health of our entire community."
The University of Kansas Health System announced in March 2018 it would acquire the former Environmental Protection Agency building, marking its latest significant investment in Kansas City, Kansas. Through the past several decades, the health system has invested more than $750 million in Wyandotte County.
Approximately half of the new facility will house acute inpatient adult mental and behavioral health units with a total of 47 beds. Patients will begin arriving on September 4, 2019. The other half of the building will be used to house health system administrative programs and professionals, and planning is continuing for that space.
There are increasing cases of untreated serious mental and behavioral health illness, including major depression, bipolar disorders and anxiety disorder, in the Kansas City region. By utilizing this location, the health system will be able to care for more patients, further develop the way care is delivered and recruit the best possible physicians and staff for this state-of-the-art environment.
The video below contains shots from the recent public open house.
Editor's Note: After September 4, when the facility will open for patients, it will be very difficult to get inside for video purposes. Call 913-588-5246 to schedule either video or still photos.
Original source can be found here.