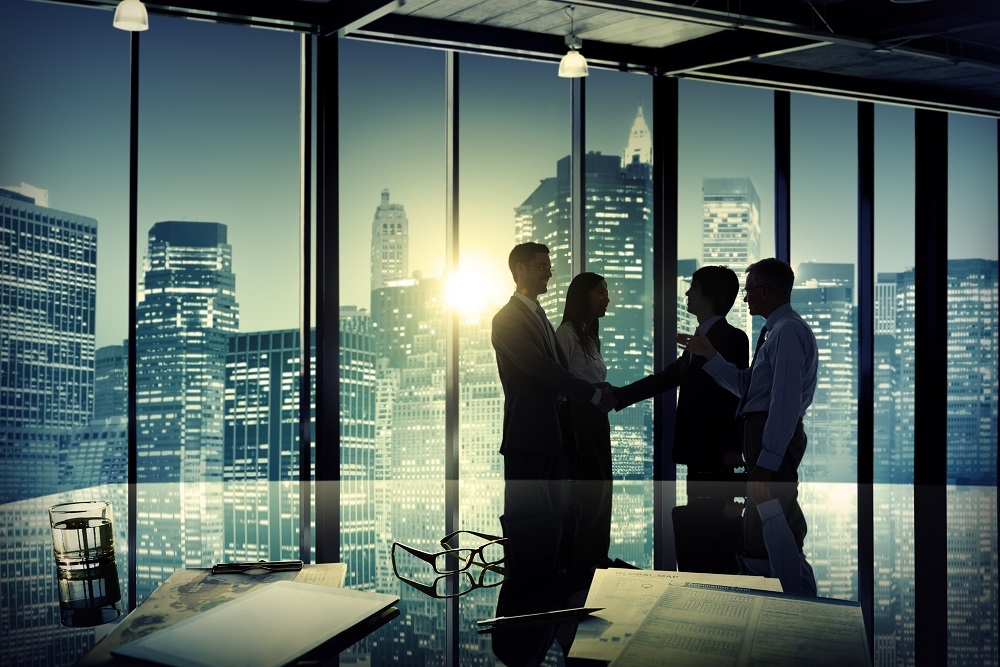 Farmington Regional Chamber of Commerce issued the following announcement on Oct. 22.
Commerce and Industry has been named the 2019 State Chamber of the Year. The honor, awarded by the Council of State Chambers (COSC), was revealed on Sept. 25 during the COSC's national convention in Denver.
"This is a tremendous honor for our organization as well as the thousands of member companies and local chambers of commerce that support the Missouri Chamber. This recognition shows that our peer chambers around the country see the Missouri Chamber as a leader and innovator in our work to advocate for Missouri's business community and improve our economy," said Daniel P. Mehan, president and CEO of the Missouri Chamber of Commerce and Industry. "In accepting this award, we are grateful to the Council of State Chambers and our peer state chambers from across the United States for their shared mission and comradery as we advocate on behalf of job creators. Even as the Missouri Chamber approaches our 100thanniversary, our work and mission remain more relevant than ever. Our Missouri 2030 strategic initiative is a critical guiding force for our state. Our influence is helping secure strong pro-jobs policy. We are excited about what the future holds for the Missouri Chamber and the state of Missouri."
The Missouri Chamber was named one of three finalists for the honor in late July.
"I'd like to congratulate the Missouri Chamber for being recognized as the 2019 State Chamber of the Year. The Missouri Chamber exemplifies what it means to be a strong advocate for the business community. The Missouri Chamber's advocacy efforts, statewide programs, communications and member relations are helping set the bar for state chambers across the nation," said Joe Crosby, Executive Director of the Council of State Chambers.
The Missouri Chamber's application for the award highlighted how the organization's Missouri 2030 strategic initiative helped provide a stable, evidence-based vision for Missouri even as state government underwent an extraordinary time of tumult and change. Policy achievements that happened over the last two sessions include passing the nation's second lowest corporate tax rate, modernizing our energy grid, improving workforce readiness, passing a tax-free transportation funding boost and making important legal climate reforms.
The Missouri Chamber also brought the innovative Chamber Benefit Plan to the state, offering cost-saving health insurance options to small businesses. More than 18,000 Missourians are now covered by Chamber Benefit Plan insurance, with major growth expected now that the plan can be publicly marketed following a new law passed this year.
The Missouri Chamber also brought a number of new chamber-led programs to Missouri that are aimed at preparing the state's workforce, a key driver of the Missouri 2030 plan. Missouri Intern Connect is a new, free web-based service that helps connect Missouri's emerging workforce with internship opportunities inside the state. STEM Signing Day is a celebration of Missouri's top graduating high school students who are committing to study science, technology, engineering or math in college. Show-Me Careers takes Missouri educators and school counselors inside businesses to help them better illustrate in-demand career choices to their students.
"It is a great honor for the Missouri Chamber of Commerce and Industry to be named the 2019 State Chamber of the Year. I would like to congratulate our President and CEO Dan Mehan, our board of directors and the staff of the Missouri Chamber for building this organization into a national model," said Dennis Vinson, chairman of the Missouri Chamber Board of Directors and President and CEO of Signature Packaging and Paper. "The Missouri Chamber serves a critical mission in our state as it works to advocate for free enterprise and build a stronger business climate. I am a business owner and I know the challenges we face on a daily basis. I can say that on behalf of our state's business community, we are fortunate to have a leading chamber of commerce working on behalf of economic expansion and prosperity for Missouri."
Missouri Chamber of Commerce & Industry 2019 State Chamber of the Year
October 22, 2019
(573) 756-3615
Original source can be found here.
Source: Farmington Regional Chamber of Commerce