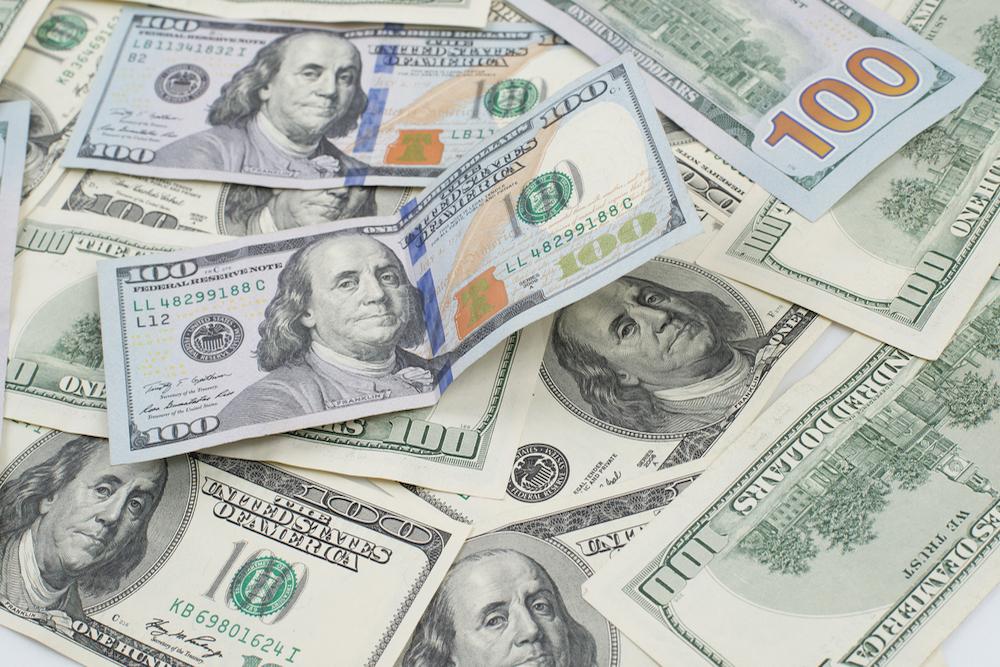 Public schools in Missouri spent an estimated $11.7 billion during the 2018-19 academic year, a 1.7 percent increase in expenditures over the previous year, according to a National Education Association report.
The change in education expenditures in Missouri ranked the 34th highest among the 50 states and the District of Columbia, the NEA said. The state's public education system spent $11.5 billion during the 2017-18 school year.
Current expenditures, capital outlays and interest payments for public education in the United States increased 22.4 percent from 2009-10 to 2018-19, according to the analysis. But in inflation-adjusted dollars, total spending on public schools edged downward 4.9 percent over that time period, the NEA reported.
Looking solely at current expenditures, the national numbers are expected to rise from $526.1 billion a decade ago to $647.2 billion in 2019, according to the study. That represents a 5.4 percent rise over that decade in real dollars.
---
Public School Expenditures by State, 2017-18 vs. 2018-19
| | | | | |
| --- | --- | --- | --- | --- |
| State | Public School Expenditures 2017-18 (in Thousands of Dollars) | Public School Expenditures 2018-19 (in Thousands of Dollars) | Change in Expenditures From 2017-18 to 2018-19 | Rank Based on Change in Expenditures (Greatest to Smallest) |
| Washington | $19,217,308 | $21,272,111 | 10.7% | 1 |
| District of Columbia | $3,222,225 | $3,411,764 | 5.9% | 2 |
| Arizona | $10,343,407 | $10,938,201 | 5.8% | 3 |
| Alaska | $3,302,234 | $3,486,838 | 5.6% | 4 |
| Wyoming | $1,745,874 | $1,835,888 | 5.2% | 5 |
| Florida | $30,994,541 | $32,351,111 | 4.4% | 6 |
| South Carolina | $10,348,493 | $10,791,773 | 4.3% | 7 |
| Nebraska | $4,091,340 | $4,262,380 | 4.2% | 8 |
| Kansas | $6,492,159 | $6,751,845 | 4.0% | 9 |
| Massachusetts | $18,604,337 | $19,348,510 | 4.0% | 10 |
| North Dakota | $1,800,742 | $1,873,485 | 4.0% | 11 |
| California | $96,546,739 | $100,270,095 | 3.9% | 12 |
| Oklahoma | $6,506,356 | $6,757,714 | 3.9% | 13 |
| Louisiana | $9,395,347 | $9,742,067 | 3.7% | 14 |
| Nevada | $6,578,849 | $6,814,623 | 3.6% | 15 |
| Colorado | $11,907,002 | $12,311,840 | 3.4% | 16 |
| Oregon | $8,311,702 | $8,561,053 | 3.0% | 17 |
| Pennsylvania | $34,518,949 | $35,512,933 | 2.9% | 18 |
| Utah | $5,805,548 | $5,976,562 | 2.9% | 19 |
| Illinois | $34,797,747 | $35,726,634 | 2.7% | 20 |
| New York | $73,062,061 | $74,907,332 | 2.5% | 21 |
| Idaho | $2,595,315 | $2,657,650 | 2.4% | 22 |
| New Hampshire | $3,125,003 | $3,199,462 | 2.4% | 23 |
| New Mexico | $4,162,449 | $4,261,505 | 2.4% | 24 |
| South Dakota | $1,634,120 | $1,673,481 | 2.4% | 25 |
| Virginia | $17,375,484 | $17,800,529 | 2.4% | 26 |
| Minnesota | $13,124,192 | $13,420,422 | 2.3% | 27 |
| Michigan | $17,389,159 | $17,746,527 | 2.1% | 28 |
| North Carolina | $15,018,428 | $15,314,239 | 2.0% | 29 |
| Delaware | $2,131,694 | $2,173,241 | 1.9% | 30 |
| Georgia | $19,486,747 | $19,860,259 | 1.9% | 31 |
| Maine | $3,239,790 | $3,299,018 | 1.8% | 32 |
| New Jersey | $29,410,063 | $29,933,412 | 1.8% | 33 |
| Missouri | $11,475,153 | $11,669,730 | 1.7% | 34 |
| Connecticut | $11,324,016 | $11,509,335 | 1.6% | 35 |
| Tennessee | $9,808,617 | $9,970,195 | 1.6% | 36 |
| Montana | $1,773,999 | $1,799,147 | 1.4% | 37 |
| Iowa | $6,813,542 | $6,905,189 | 1.3% | 38 |
| Hawaii | $3,227,336 | $3,263,362 | 1.1% | 39 |
| Maryland | $14,427,820 | $14,581,204 | 1.1% | 40 |
| Wisconsin | $11,557,692 | $11,689,818 | 1.1% | 41 |
| Mississippi | $4,447,082 | $4,493,552 | 1.0% | 42 |
| Rhode Island | $2,535,887 | $2,561,383 | 1.0% | 43 |
| Kentucky | $7,684,254 | $7,737,657 | 0.7% | 44 |
| Ohio | $23,918,786 | $24,081,681 | 0.7% | 45 |
| Texas | $68,258,984 | $68,752,723 | 0.7% | 46 |
| West Virginia | $3,638,962 | $3,653,223 | 0.4% | 47 |
| Vermont | $1,603,935 | $1,607,204 | 0.2% | 48 |
| Arkansas | $5,567,865 | $5,558,874 | -0.2% | 49 |
| Alabama | $8,075,271 | $8,047,588 | -0.3% | 50 |
| Indiana | $11,232,851 | $11,053,888 | -1.6% | 51 |
Source: National Education Association