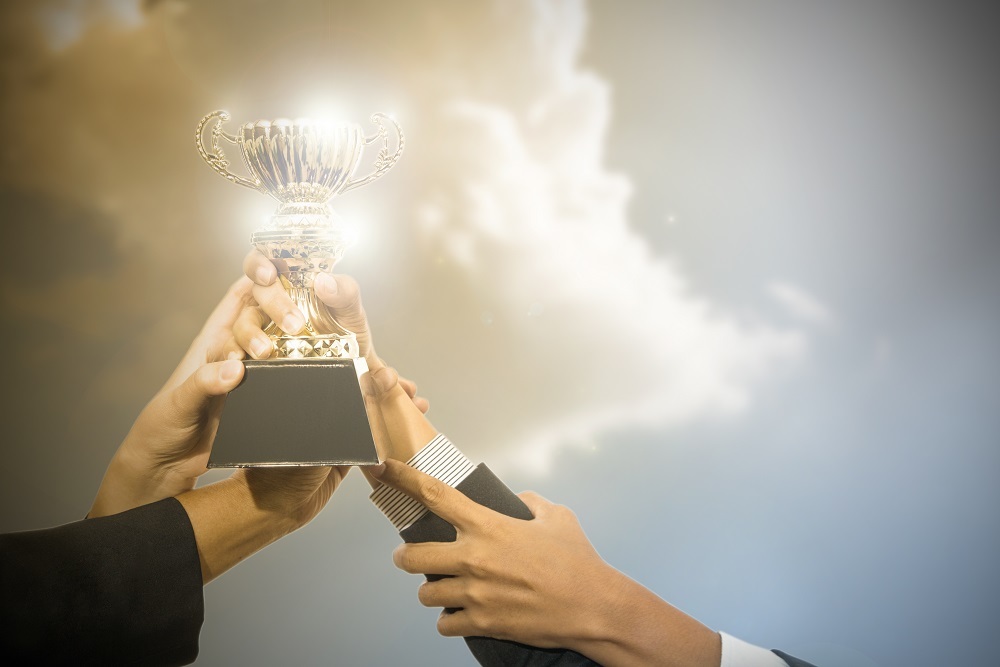 Greater St. Charles County Chamber of Commerce issued the following announcement on Jan. 13.
Since 1957, The Greater St. Charles County Chamber of Commerce has recognized local leaders for their dedication to serving the St. Charles County community. This year, the Chamber is pleased to announce that Mr. Chuck Gross has been named our 2019 Citizen of the Years.
Chuck is a 1976 graduate of St. Charles High School and received his BS ('81) and Masters ('82) in Public Administration from the University of Missouri – Columbia.
In 1992, Chuck was first elected to the Missouri House of Representatives. He was reelected in 1994, 1996 and 1998 and served on the Budget, Appropriations – General Administration and Transportation; Tourism, Recreation and Cultural Affairs; and Utilities Regulation Committees.
From 2001-2007, he was an elected member of the Missouri Senate for Missouri's 23rd District and rose to the position of Chairman of the Senate Appropriations Committee. He also served on the following committees: Gubernator Appointments and Rules, Joint Rules, Resolutions and Ethics. He served on the Joint Security; the Joint Committee on Capital Improvements and Leasing Oversight; the Joint Committee on Administrative Rules; the Joint Committee on Public Employee Retirement and the Joint Committee on Court Automation. Senator Gross was a member of the Missouri Tourism Commission and the Commission for the Missouri Senior RX Program.
In 2010, Governor Nixon appointed Senator Gross to be co-chair of the governor's Tax Credit Review Commission, where his appointment was extended in 2012 & 2013.
Today, Chuck is the Executive Director of Duckett Creek Sanitary District and is immediate past Chair of the Emmaus Homes, Inc., the immediate past Vice Chairman of the Barnes – Jewish St. Peters and Progress West Foundation (Board member 2014 – Present). He has served on the Board (2015 - 2016 and 1996-97) of the St. Charles Kiwanis Club where he has been a member since 1994; He also currently serves on the Alumni Advisory Board of the Truman School of Public Affairs at the University of Missouri-Columbia; the Orchard Farm School District Parents as Teachers advisory board (2016 – present), and; the Advisory Board of St. Charles County Board of Realtors Commercial Division (2015 - present).
Since 2012 Chuck has been the Captain of a TEAM called Cancer is Gross which raises money for Pedal the Cause, funding cancer research at Siteman Cancer Center and Children's Hospital. He has personally raised over $32,000.00 and his TEAM has raised over $187,993.29 – 100% of which goes directly to cancer research.
He has previously held the following board positions: Advisory Board of UMB Bank; the St. Charles Chamber of Commerce; Community and Children's Resource Board (Chair 2013); Youth-in-Need; Crisis Nursery Advisory Board; Child Assessment Center (Founding member); The Foundry Art Centre; East-West Gateway Executive Advisory Committee; St. Charles DARE Board; Willow's Way Board; and the Lewis and Clark Discovery Advisory Board. He is listed in Who's Who in America from 1995 to the present and is the recipient of several awards including the Lewis and Clark Statesman Award from the RCGA, the "Heroes" Award from the Crider Center for Mental Health, the Missouri Christian Coalition Award for his work in the legislature, Beyond the Best – Top 50 in Business Award from Streetscape Magazine, the Geyer Award from the University of Missouri-Columbia and the Legacy Award from Community Living. He is also a graduate of the Leadership St. Louis program. He is active in his church and has served as an usher, lector and elder in the congregation.
His hobbies and interests include: spending time with his wife and children, bike riding, golfing, ice hockey, scuba diving, recently pickle ball (and fighting moles in his back yard.)
Along with Senator Chuck Gross, we will also be recognizing our recipients of the Lifetime Distinguished Service awards which include:
Civic: Jerry Hurlbert; Retired from GBA, a civil engineering / design firm. Integral in the successful passage of Proposition P (2016) which is currently funding 23 stormwater improvements across the City of St. Charles. He was Chairman of the Board for the St. Charles Chamber of Commerce, Treasurer for the Harvester / Mid-Rivers Optimist Club, served as the Board of Trustees Chair for Duckett Creek Sanitary District, was on the Deacon Council for the Archdiocese of St. Louis and was an Ordained Deacon at Assumption Parish, board member for the O'Fallon Community Foundation and is a Stephen Ministry Leader.
Cultural: Sandra Riley Swift; Initiated the formation of the Irish Chapter of St. Charles Sister Cities. She arranges classes in Irish Language, Irish History, Irish Literature and Ceili dancing. She co-hosts the St. Louis Civil War Ball and Regency Ball, held each spring, the National Civil War Military Ball in Gettysburg on Remembrance Day Weekend and thee National Victorian Tea where she speaks on the life of Varina Davis, the First Lady of the Confederacy.
Humanitarian: Chris Hoffman; A founding member of Habitat for Humanity of St. Charles County, co-chair for the Celebration of Trees and currently still resides on their board of directors. State Representative Chrissy Sommer prepared a resolution making November 29th Chris Hoffman Day in the State of Missouri. She is also a very active member of the Rotary Club of St. Charles. In 2019, Community Council of St. Charles County awarded Chris with the Frank Martinez Legacy Award, which recognizes volunteers who have made a positive impact on their community through many years of service or service to multiple organizations.
Chamber Champion: Cathleen Lenihan; Chamber of Commerce Ambassador and Volunteer Extraordinaire. This year, you could find Cathy at any one of our 50+ ribbon cuttings or groundbreakings. She contributed many volunteer hours at the Chamber's annual golf tournament, Sip & Savor St. Charles County and Santa's North Pole Dash. When speaking to potential clients for her own business, Cathy is the first to ask the business owner about Chamber membership and touts the benefits she herself has received by being a member.
Please join us in recognizing the efforts of all of our recipients at our 2019 Year End Celebration honoring our Citizen of the Years, to be held on Friday, January 31, 2019 at Ameristar Casino Resort Spa.
Tickets are $95 per person or $950 for a table of 10. Corporate sponsorships are available upon request. For more information, please contact Wendy Rackovan at the Chamber of Commerce office at 636-946-0633 or electronically at Wendy@GSTCCC.com
Original source can be found here.